Best Makeup Courses in the USA
There are a number of makeup courses in the USA and choosing the right school may be a challenge to make sure you obtain the skills to take you where you want to be once you graduate. Whether you want to work on couture shows or in a Hollywood studio may decide which school will better suit your intended career path if it has the courses and staff to help you achieve your career path. These courses can help you work in dental and prosthetic laboratories as well as television and film studios or theatres.
Before you sign up for a course, check the school is licenced and/or accredited so that you are licenced to work when graduated.
Montclair State University, Montclair, NJ
The Makeup Artistry Certificate Programme trains students to work in productive careers in the broad field of makeup artistry, encompassing the cosmetics industry, television, film, theatre, publications, human special effects as well as fashion.

Cosmix School of Makeup Artistry
Cosmix School of Makeup Artistry is a licenced and accredited school of makeup artistry in South Florida providing training in beauty, fashion, film, television, stage and special effects. Here you will learn how to be a makeup artist from award-winning makeup artists who celebrities in their own right, including stars on the reality TV shows- "Face Off" and "Skin Wars", or key artists on the current blockbuster movies and television series. These tutors share their real-world experiences working on runway shows, music videos, feature films, television series, and other events.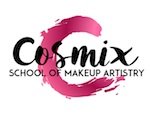 Boca Beauty Academy, Boca Raton, FL
Boca Beauty is a well-known school for makeup, airbrush, bridal, aesthetics, hairstyling for make-up/cosmetology, retail/marketing, production make-up and fashion makeup, amongst other course offerings. The academy offers a progressive programme, applying the latest cutting-edge techniques and applications and with courses, demonstrations, insightful lectures and student involvement that allow skills to be refined, whilst working in a professional salon setting to simulate the real-world working environment.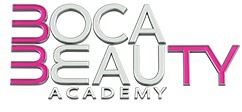 Cinema Makeup School, Hollywood
Cinema Makeup School is Hollywood's professional makeup school and is the most celebrated makeup school for artists. The faculty list includes winners of Oscars and Emmys as well as being well-known artists of all kinds.

Chic Studios School of Makeup, LA and NY
Based in Los Angeles (Fashion District) and New York (Financial District), Chic Studios is a leading makeup artistry school offering a variety of courses on fashion-forward techniques and practices through a number of programmes. Courses are designed for all levels of artists, from those licenced and those training to become professional

Tom Savini's Special Make-Up Effects Programme, PA
The Godfather of Gore, Tom Savini is a legend in the world of special make-up effects, and his work has revolutionised the horror genre. The Special Make-Up Effects programme can see you follow previous graduates to a career in studios, prosthetic and dental labs, toy or cosmetic companies.
MUD (Make-up Designory), Burbank
Make-up Designory is dedicated to providing an education in make-up artistry for both the novice and the experienced artist wanting to work in the fashion, entertainment or retail cosmetic industries. Licenced instructors have professional expertise in film, television and fashion, able to match talent with skill whether it be the intricacies of prosthetics or the delicacy of beauty make-up.
Santa Monica College, California
The Cosmetology department at Santa Monica College provides education for those who want a successful professional career in the cosmetology, skin care and nail care industries. Students take the state board examination for a Cosmetology Licence, which requires 1600 hours of study, a Skin Care License which requires 600 hours of study and a Nail Care License which requires 400 hours of study. There is also a cosmetology teacher's training programme and an associate degree in cosmetology.
Beauty Schools of America
There is a range of makeup artist and skin care courses from the Beauty Schools of America. These include 300-hour courses in Makeup Artist & Skin Care or as a Makeup Artist Specialist and 900-hour courses in Comprehensive Facial & Makeup across offered at Hialeah, Miami, Homestead & South Beach campuses in Florida. The courses prepare students to meet the State of Florida mandated requirements to become a licenced makeup artist, whether as technicians in spas and salons or as representatives of major makeup companies.