The Ultimate Makeup Guide - Applying Your Makeup Like A Pro
The world of makeup is so vast and the number of tricks and secrets so many, that it is all too easy to stick with what you have always done. However, is that the best makeup routine for you and your skin? We all aim for the best look possible, with flawless skin, defined cheekbones and eyebrows and full lips. Here is some great advice on how to look amazing in day-to-day living and for special occasions.
Preparing your face for makeup
It is easy to forget that our face is our canvas and needs to be prepared before the artistry begins. Washing the face with warm water and patting dry, followed by a soft cleanser to even out skin tone and make the skin smoother. Apply toner, particularly important for those with oily skin, and wait for it to dry. The next step is to apply eye cream or serum to help prevent collagen damage and let it dry. Finally, apply moisturiser as drying out the skin will cause it to produce more oil.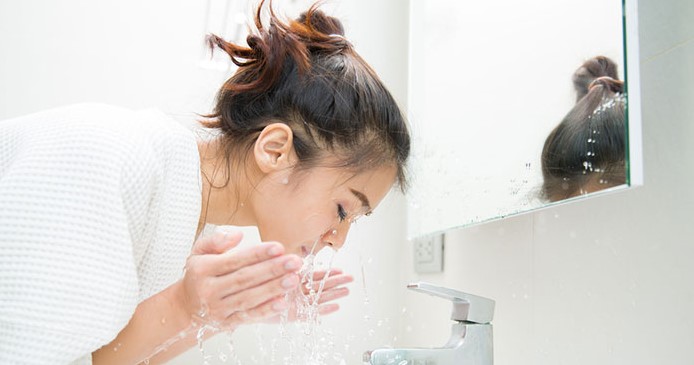 Concealer and Foundation - in what order?
This question is often asked, and most makeup artists agree that concealer should be applied before the foundation. A concealer will remove skin imperfections and dark circles under the eyes, after which the foundation can sit and look fresh and uniform. In this order, the chances of overdoing the makeup are also minimised.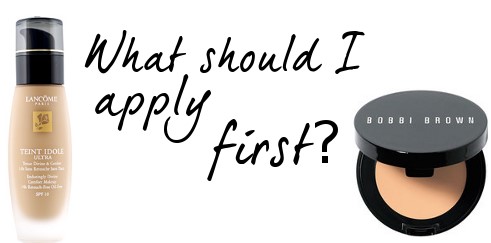 When choosing a foundation, select one that is like a second skin. Normal skin types can use a cream or gel foundation on any base. Dry skin needs a light, liquid foundation that locks in moisture, which means that additional oils are a plus. Oily skins do better with a cream power or any matte foundation. Combination skin needs a moisturising foundation without any additional oils or a mousse foundation. Problem skin is best with a cream powder, or any matte foundation and mousse foundation is ideal in making wrinkles almost invisible.
Emphasise the eyes
The style of eye makeup is determined by the shape of the eyes, although any design works well with almond-shaped eyes. For those with small eyes, apply light shadows on the upper lid and blend it out. In the fold of the eyelid apply darker shadows and to emphasise the eye contour use a white pencil to the root of the eyelashes.
Hooded eyes are also best using light shadows at the corners of the eye and apply shades of neutral colour over the eyelid crease. Apply dark eyeliner on the bottom lash line. For those with deep-set eyes, apply light eyeshadows to the upper lid and blend it out, applying neutral shadow above the crease. Highlight the inner corner of the eyes with light shadow and do not use eyeliner, or if you want to, a very thin eyeliner is one of our makeup recommendations.
Prominent eyes are best with light shadows under the brows and neutral shadow on the entire upper lid, blending upwards. Underline both upper and lower lash lines with dark eyeshadows. Close-set eyes are best with light eyeshadows to the upper lid and under the brows, blended out. The inner corners can also be highlighted as light as possible, but the outer corner of the eye should have dark eyeshadows blended out. When applying mascara, focus on the outer corner.
Shades of lipstick
The colour of the lipstick should match the skin tone as well as the colour of the hair and eyes. Generally, those with a light skin tone best suit pink (particularly blondes), salmon, cherry (particularly good for those with green eyes), coral pink, baby pink, bright pink, terracotta, red and plum (perfect for brunettes) colours. Those with a light beige skin tone should try nude, salmon, coral pink and bright red. Those with darker skin could try golden nude, sienna, terracotta, bronze, caramel (great for those with black hair), warm pink, salmon and red. Soft shades suit blues eyes, but also the classic red lipstick.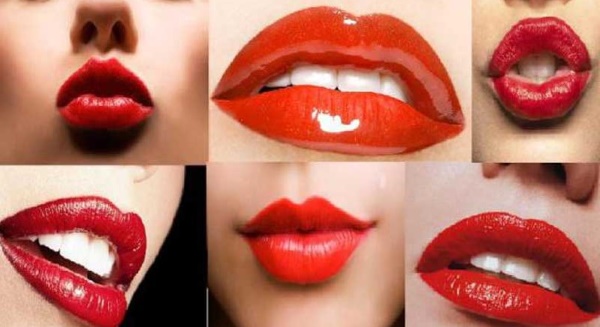 How to Apply Highlighter
Highlighters can add an extra glow to your makeup. For a fresh, dewy finish, a shimmer-free highlighter stick or balm on cheekbones and browbones can work well. For a matte finish, use a matte concealer two shades lighter than your skin tone to help features stand out rather than a highlighter. Use the concealer in the centre of the forehead, highpoint of the cheeks, and under the eyes. If you want full-on glamour, a highlighting brush dampened with setting spray to apply a cream-to-powder highlight works well.