Cosmetic Facial Procedures
A facial is a skin care treatment for the face which comes in several forms to include steam, exfoliation, extraction, creams, lotions, facial masks, peels, and massage. Facials can be used to help specific skin conditions, but also for general good skin health. Here we look at some of the facial treatments currently available:
PCA Peels
A PCA peel, or a chemical peel, is a treatment that improves tone, texture, fine lines, wrinkles, breakouts or hyper-pigmentation. This is because peels remove damaged skin cells, revealing healthier skin underneath, through either a light, medium or deep PCA peel. Light and medium peels take between four and seven days to recover. Deep peels need a couple of weeks of recovery time, and all come with a recommended post-procedure regimen about washing and moisturising.
Before the treatment begins, the face is cleaned, and eye protection like goggles or gauze may be applied. During a light peel, a solution like salicylic acid will be added to the area being treated, and the skin may feel a slight stinging sensation. Once the skin has whitened a little, the solution is removed or neutralised. A medium peel is the same, but as the skin begins to whiten, a cool compress is applied to the skin and stinging, or burning can be felt for up to 20 minutes. A deep peel is completed in 15-minute portions, to limit the skin exposure to the acid.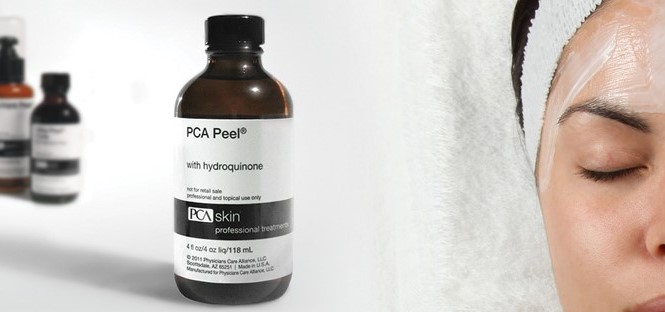 Signature Facial
This is a customised facial created for exactly what your skin needs, using professional strength formulas to deal with anything from premature aging and environmental damage to acne flare-ups to a dull and patchy complexion. These tailored treatments cater to all skin types and can include deep cleansing, extractions, exfoliation, peels and more. A head, neck, and shoulder massage to complement the facial will help you relax and enjoy and this ultimate pampering skin care treatment.
If you are not sure what you want, a knowledgeable aesthetician can advise the treatments at your consultation. Many aestheticians (skin therapists) will also suggest an at-home customised skincare regimen, along with helpful tips for you to follow after treatment so that you can maintain a clear, healthy complexion through the use of products that have been determined as being the best for you.
Anti-Aging
Skin begins to show signs of aging from when we are in our late 20s and early 30s, although anti-aging facials are usually aimed at those over the age of 40. As the skin matures, it becomes thinner and drier. This is because it loses collagen, which provides the thick, plump appearance and it also loses elastin, which is what makes the skin snap back quickly. On top of that, it takes longer for healthy young cells to get to the outer layer, which can make the skin look a little dull. Then, you add in the environmental effects of being exposed to the elements and creases created from all our facial expressions, hence their names of frown lines or laughter lines. An anti-aging facial will nourish, regenerate and energise your skin with a peel, collagen masks which attract water to the skin cells and special serums with antioxidants to promote clear, well-hydrated skin. With a relaxing massage included, after an anti-aging massage skin is revived, feeling both firmer and smoother. You can have an anti-aging facial each month, or at least four times a year, as the season changes.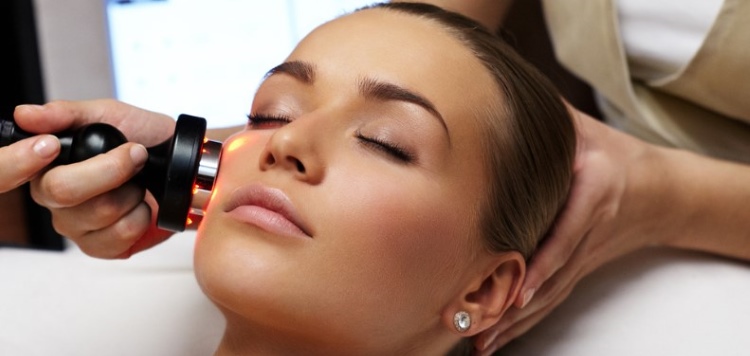 Skin Brightening
Skin brightening is a highly specialised skin treatment that improves texture and balances skin tone while regulating overactive pigment cells with the result that skin is clearer, smoother brighter and more evenly toned. This treatment is especially good for reducing the signs of sun damage. Aestheticians will suggest the number and frequency of treatments needed to create a fresher, healthier appearance through the use of powerful exfoliants which smooth the skin and remove dull surface cells. Botanical extracts help treat and prevent cellular discolouration.
Acne Fighting
Acne fighting facial can assist in the clearing of facial acne and help prevent further outbreaks. After the skin is thoroughly cleaned, a steamer machine gently blows warm steam over the face for several minutes to soften the pores, making it easier for them to be cleansed. The type of exfoliation procedure the aesthetician will differ from case to case but helps remove dead skin cells and debris that clogs pores, leaving skin feeling soft and smooth.
Ultra-Calming
An ultra-calming facial offers significant relief for sensitised skin which can soothe and replenish the most irritated and inflamed skin. A soothing mask treatment targets the triggers which cause redness, itching and stinging and help recover skin health for long-term relief from flare-ups through the use of a carefully calculated dose of vitamins which help combat common signs of aging such as hard lines and wrinkles. This is a relaxing, restorative skin treatment that will have you feeling confident about your skin as the ultra-calming facial thoroughly cleans pores, stopping skin problems before they get started. Skin is rejuvenated with an exfoliation that helps get rid of unwanted dead skin cells, to expose younger and healthier looking tissue.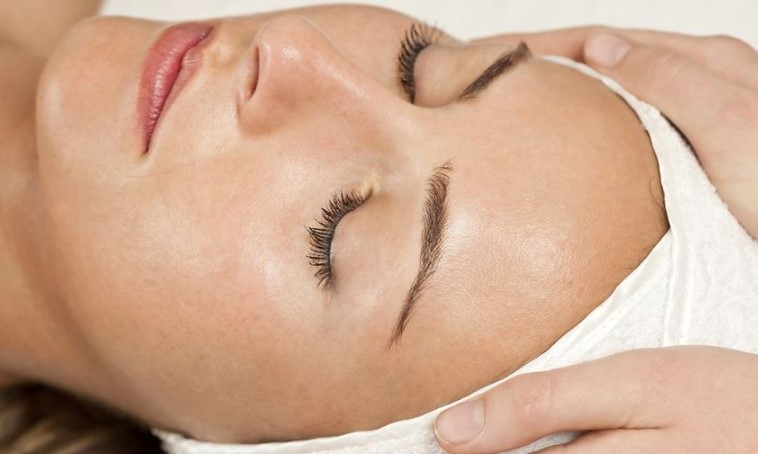 Microzone
Skin pampering when you only have a short amount of time can be achieved with Microzone treatments which are mini-treatments that target the most significant skin concerns in a short 20-30-minute timeframe, ideal for those on the go. Microzone is designed to focus on zone-specific results by improving the skin to solve the problem. Examples of Microzone treatments include flash exfoliation, extractions and eye revitalisation, with serums and moisturisers appropriate to the needs of the skin applied for a finishing touch. Many of these treatments can be completed at home, and a good aesthetician can provide step-by-step instructions to how you can do these treatments at home.